Classical Chinese dance is a traditional and elegant art form rooted in Chinese culture. It combines precise movements, graceful gestures, and storytelling to depict historical legends, myths, and traditional values. Known for its expressive beauty, Classical Chinese dance embodies both athleticism and artistry.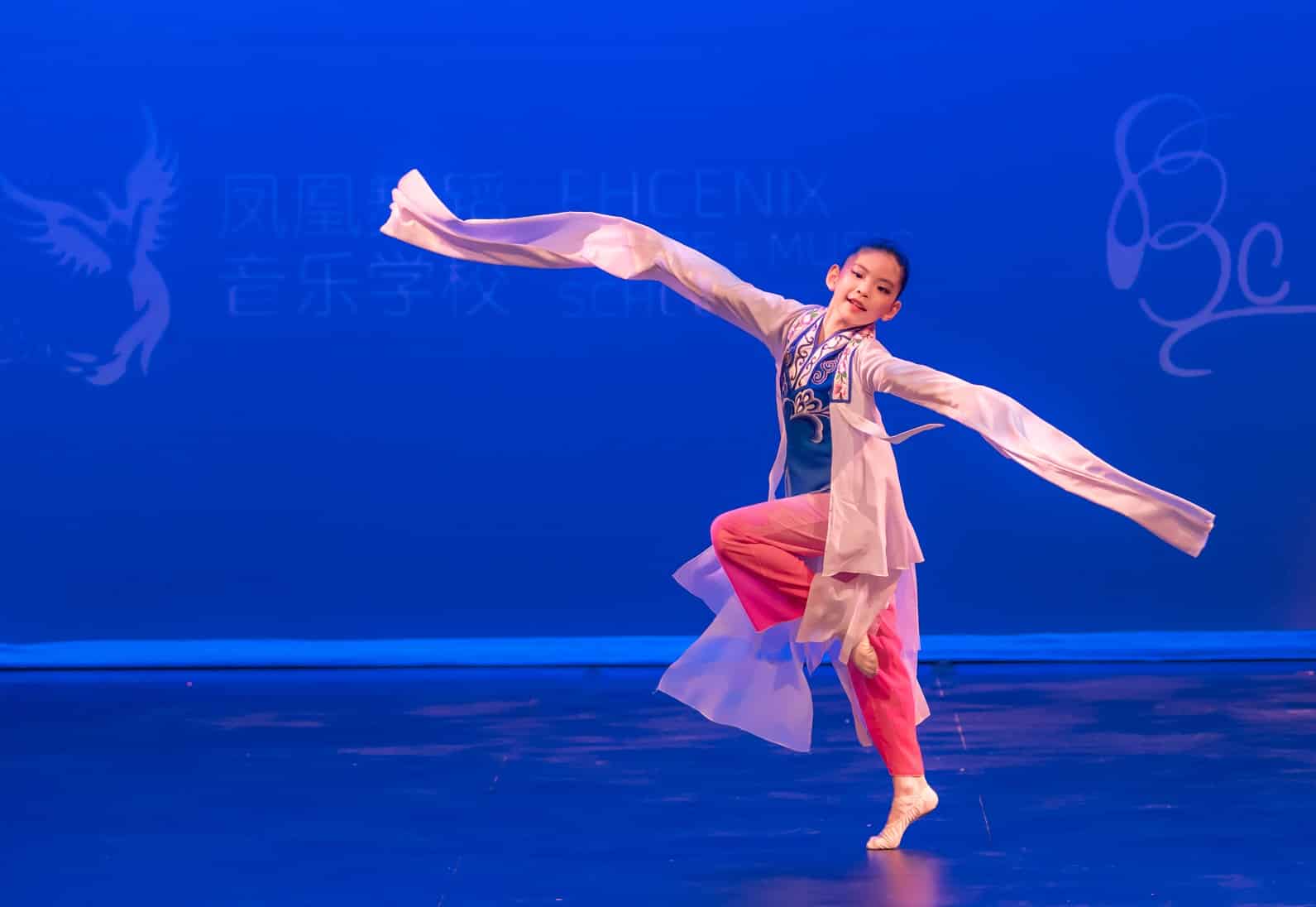 The Charm of Chinese Dance
The multifaceted and captivating. Beyond mere physical movements, it encompasses a profound richness of cultural connotations. Chinese dance is a powerful means of expression, portraying the inner world of artistic characters through figurative and sometimes exaggerated body language.
As one immerses themselves in the dance's imagery, the characters' actions on stage and the emotions they convey evoke a deep connection to the art form. Chinese dance has the ability to touch one's heart, igniting a surge of emotional impulses and fostering a profound appreciation for its artistic beauty and cultural significance. 
The latest announcement from the Ministry of Education of British Columbia states that starting from September 1, 2008, as long as individuals participate in the Chinese Dance Grading Examination courses organized by the Beijing Dance Academy and successfully obtain a diploma, they will be eligible to receive 12 academic credits.

The grading system for the Chinese Dance Examination is as follows:
Completing the CDES Level 7 grading examination course during 10th grade of high school earns 4 academic credits.
Successfully completing the CDES Level 8 grading examination course during 11th grade of high school also earns 4 academic credits.
Attaining CDES Level 9 grading examination completion during 12th grade of high school results in earning 4 academic credits as well.

For students currently engaged in the study of Chinese dance grading courses, this means they can accumulate a greater number of academic credits. Individuals who are new to dance should prioritize enrolling in the grading courses. Those with an interest in dance are encouraged to start early to ensure participation in the CDES Level 7 course during 10th grade of high school. Individuals with prior dance experience, whether in ballet or Chinese dance, may be evaluated by academy instructors and potentially be placed directly into the corresponding level of the grading class.
This grading course comprises a total of 13 levels and represents a simplified version of the curriculum used by the Beijing Dance Academy Affiliated Middle School. Its objective is to enhance early dance education, foster the understanding and appreciation of music and dance among elementary and secondary school students, strengthen aesthetic education, and promote a deep love for the art of Chinese dance.